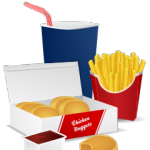 Black Friday is less than 72 hours away. On November 25, 2016 (EST) the best web hosting deals will be available. If you are looking to buy new shared web hosting, VPS, or dedicated servers then this will be the day to make sure to check out different web hosts for some amazing deals.
Domain name sales
Different domain name registrars will be running different sales. Various offers from renewals to simple domain registrations on various extensions will feature discounts. Don't be surprised if some registry operators (operators of dot extensions) will offer some promotions and they will be passed onto the end user from the registrars.
Web hosting day
Black Friday is the day to hunt for web hosting deals. When it comes to shared web hosting and VPS plans there will be discounts but they won't compare to some crazy dedicated server deals. Dedicated server deals can range from free RAM upgrades, free HD upgrades, free bandwidth upgrades, and free months of web hosting. Most of the deals for dedicated servers will feature 20% to 50% off regular prices.
If you have been waiting to get an extra or to just order your first dedicated server. Black Friday is the day to check out different web hosts. The sales during this day will be the best compared to all other days in the calendar.