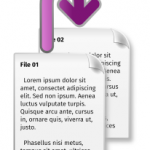 So you are thinking about backing up your site but don't want to spend the extra money? There are affordable ways to backup your website and its data without having to spend a lot of money.
1) Get a cheap shared web hosting account
You can manually backup your site everyday or every week. You will only have to pay $5 dollars or $10 dollars per month for a cheap shared web hosting account. You can use the shared web hosting account as your unofficial backup provider. What you don't want to do is store hundreds of gigs of backups. When you start storing more than 50 GB of backups you may want to start deleting some old backups. Most shared web hosting providers have a clause in their terms of use that discourage using their service as a "backup depot".
2) MediaFire.com
Mediafire is a free file hosting service. You can store up to 50 GB of data for free. Make sure to password encrypt your files. You don't want any random stranger to be able to download your website data. The maximum file size per file is 20 GB.
3) Dropbox.com
Dropbox allows up to 2 GB of storage space for you to use for free. Dropbox is a popular provider of document and file syncing between different devices. You can use them to store your website's backup data if you don't want to pay someone else to host it for you.
4) OneDrive
Microsoft's OneDrive service provides up to 5 GB of free disk space for you to store files. Backed by Microsoft the multi-billion dollar company. This means you data won't be going anywhere for a while.