For over two hours a large number of Facebook, Instagram, WhatsApp, and Oculus users are reporting sporadic outages relating to the respective services. Both online via the website and when using the respective apps on their smartphones. Facebook is still working to resolve the issue affecting those users who are having issues connecting to Facebook's products and services.
Facebook so far has disclosed that the issue isn't related to a DDoS attack. This leaves us with the possibly of a internal issue that is causing this outage.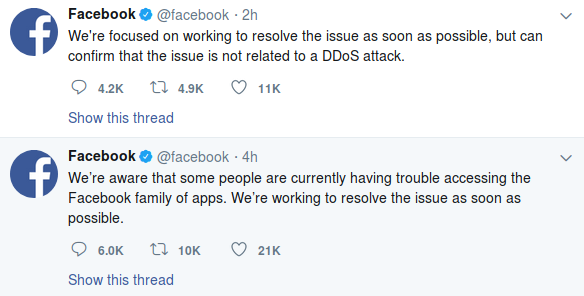 UPDATE: A little over 24 hours since a lot of Facebook users experienced the outage. The services and products have begun to return to normal.