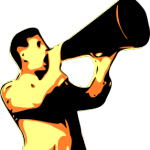 Question: So how many web hosting accounts do you need? Do you need to go with one web host or should you use more than one?
Answer: When it comes to running your site. You want your site to be always up and running no matter what. If your site goes down it can cause you to lose visitors or sales. Depending on how many different sites you operate. You may just need one web hosting account to manage them all.
Whichever web host you decide to use they will probably have a control panel of some sort. This control panel can be either a branded Cpanel, something else, or their own control panel that will support multiple domains (aka multiple sites). You should not have to create 50 web hosting accounts to manage 50 different sites that you own.
How many web hosts do I need?
When it comes to the number of web hosts you should use. You should probably have at least 2 different web hosts. The web hosts should be hosting their data in different datacenters.  You don't want both your web hosts to be using the same datacenter. If anything happens to the datacenter then all your sites will go down.
Why 2 different web hosts?
You should have one web host as your primary web host and the second as your backup web host. If you experience any issues or your primary web host suspends your web hosting account for any reason. You can always switch over to your backup web host.