This tutorial works with WordPress version 4.6.1.
To delete a theme from WordPress you click on "Appearance" from the main menu inside the Admin panel. After you click on the "Appearance" menu you should see all your different themes displayed.
Click on the theme that you want to delete. Make sure you have a different theme set as your "Active" or default theme (the theme your site is using right now). Do not attempt to delete the theme you are using right now. You will have to change themes before you can do it. In short: delete only themes that are NOT being used on your site right now.
After you click on the chosen theme. You should see something like this: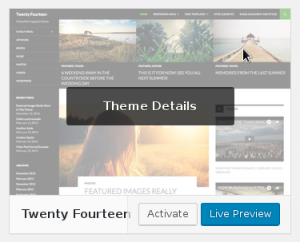 Click on "Theme Details". You should see a screen like this now: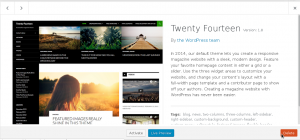 See the red button at the lower right corner? Click on it and your theme will be deleted.