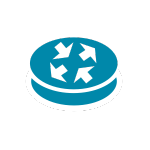 Elegant Jubilee Limited has agreed to acquire 49% of Global Switch for $2.9 billion dollars. Global Switch is a large multinational datacenter operator. Elegant Jubilee Limited is an investment company made of several different investors.
The investment into Global Switch values the whole company at $6 billion dollars. Equinix a major Global Switch competitor has a market capitalization of $25.5 billion dollars today.
Global Switch right now has 10 datacenters that are owned and operated. More datacenters are planned to go live in the future. While Equinix owns and operates 145+ datacenters worldwide.
Release Date
21.12.2016

GLOBAL SWITCH WELCOMES NEW STRATEGIC INVESTOR TO SUPPORT FURTHER GROWTH

A consortium of leading Chinese companies and institutional investors has agreed to make a strategic investment into Global Switch by acquiring a 49% stake in the Company for cash consideration of £2.4 billion

There will be no change to the strategic direction, management or financial and operational policies of Global Switch

The current shareholder, Aldersgate Investments Limited (a Reuben Brothers company) will now jointly control the company together with the consortium's investment vehicle

Major revenue generating pre-commitments signed for new developments in Hong Kong and Singapore with China Telecom Global, as the end customer, through service agreements with Daily-Tech, a leading Chinese data centre company

Joint venture with Daily-Tech to establish new data centre in Shanghai launched

Global Switch Holdings Limited ("Global Switch" or "the Company") the leading owner, operator and developer of large scale, carrier and cloud neutral data centres in Europe and Asia-Pacific, today announces the introduction of a new strategic investor, Elegant Jubilee Limited ("Elegant Jubilee"), which will support the expansion of Global Switch, in particular by accessing the fast growing telecommunications and internet provider customers to support their growth outside of China.

The consortium, comprised of high quality, private sector Chinese corporate and institutional investors, has made a strategic investment into Global Switch to give them joint control of the Company alongside the existing sole shareholder, Aldersgate Investments Limited, a Reuben Brothers company. The consortium is paying cash consideration of £2.4 billion for the 49% stake.

The investors in Elegant Jubilee were assembled by Li Qiang, a successful entrepreneur with significant business experience in the Chinese telecommunications and internet markets, including through his shareholding in Daily-Tech Beijing Co., Ltd ("Daily-Tech"), one of China's leading data centre companies.

The lead investor and sponsor of the consortium is Jiangsu Sha Steel Group, the largest private steel maker in China and a member of the Fortune Global 500 list of the world's biggest companies. Other leading investors include AVIC Trust, a joint venture asset management company owned by AVIC Capital and OCBC of Singapore, and major Asian institutional investors such as Essence Financial and Ping An Group, which are funding their investments through their respective private equity funds. Daiwa Capital Markets Hong Kong Limited is the sole financial advisor to the buyer consortium. The consortium also brings its existing relationships with major Chinese banks with significant international presence, to broaden the lending support available to Global Switch.

Mr Li and Geoffrey Xu (Managing Director, Head of China Investment Banking, Daiwa Capital Markets Hong Kong Limited) will be joining the board of the Company, representing Elegant Jubilee Limited, alongside Simon Reuben and Alexander Bushaev (Reuben Brothers), John Corcoran (Chief Executive Officer) and David Doyle (Chief Financial Officer). John Corcoran and the existing management team will continue to manage the day-to-day running of the Company.

From a customer perspective, all existing contacts will remain the same. Global Switch will continue to provide highly resilient and secure data centre services. The investor consortium has also followed Aldersgate Investments in signing a Security Control Agreement, a standard precautionary security arrangement which restricts physical access to the data centre sites and ensures that high levels of security remain in place. All Global Switch data centres will continue to comply with the guidance issued by the UK Centre for the Protection of National Infrastructure as part of the UK government's national security strategy.

Today, Global Switch is also announcing major customer pre-commitments, in Hong Kong and Singapore, tangibly illustrating the benefits of the transaction and the scope for future growth. For these pre-commitments, China Telecom Global will, upon construction completion, become the end customer in Hong Kong and Singapore through direct service agreements with Daily-Tech. These pre-commitments are among the largest customer commitments made in the global data centre industry and will provide further asset and revenue diversification for Global Switch.

Donald Tan, Executive Vice President Network Operations at China Telecom Global, said: "As a leading international telecoms provider, China Telecom Global requires the highest standard of data centre solutions globally. Global Switch's new state of the art data centres in Hong Kong's Tseung Kwan O and Singapore's Woodlands will provide the secure, resilient, centrally located facilities that we require to provide services to our customers, which include international carriers and multinational corporates. We look forward to working with Global Switch and to the significant long-term benefits this partnership will deliver for our business and customers."

Based on the first of these pre-commitments, Global Switch has already begun construction of its new 100 MVA world-class data centre in Hong Kong, located on the Tseung Kwan O (TKO) Science and Technology Park. The data centre is close to the Hong Kong Stock Exchange and HSBC data centres, as well as the TKO submarine cable landing station, and provides low latency connectivity to all major business districts in Hong Kong. Daily-Tech's pre-commitment covers data centre services, including managed and cloud enabling services, to be provided from the first stage of the new TKO data centre, comprising two of the five buildings to be constructed. Completion of the first stage is targeted for mid-2017 with further stages coming onto the market progressively. Once all stages are complete, the data centre will become the largest carrier neutral data centre in Hong Kong.

In a second substantial pre-commitment, Daily-Tech will become, upon construction completion, Global Switch's first major customer at its new 40 MVA Global Switch data centre at Woodlands in Singapore. Construction will start in the coming months. China Telecom Global will become the first end customer of Daily-Tech.

Global Switch and Daily-Tech also signed a Joint Marketing Agreement in January 2016 under which Global Switch will refer its customers seeking data centre capacity in China to Daily-Tech. Daily-Tech will provide referrals to Global Switch of Chinese customers seeking to expand into Europe and elsewhere in Asia-Pacific. Global Switch, through Daily-Tech, has already secured further agreements and committed interest with China Telecom and China Mobile to take services in Global Switch data centres.

Global Switch further announces it has entered into a joint venture with Daily-Tech to develop a new data centre in Shanghai, which will be available to meet the data centre needs of Global Switch's customers within the next 24 months.

Mr Li said:

"We are tremendously excited to be investing in Global Switch, which has grown to become one of the world's leading data centre companies. We believe that bringing together the high quality data centres and operational excellence of Global Switch with the rapidly growing demand from Chinese customers creates a perfect match that will deliver significant future growth opportunities. On behalf of the investing consortium, we are delighted to be partnering with the Reuben Brothers and the Global Switch management team to grow the business strategically and to take it to the next stage of its profitable development."

John Corcoran, Chief Executive Officer of Global Switch, said:

"We are delighted to be announcing today the introduction of a new strategic investor into Global Switch alongside Aldersgate Investments, our current shareholder. This investment will continue to open up opportunities for Global Switch to become the data centre provider of choice for new customers from across the globe, and especially Chinese companies growing in Asia and Europe and Western companies growing in China. We will continue to focus on serving all our customers well, delivering the reliability, world class security and flexibility they have come to expect as we enter an exciting new chapter in the Global Switch growth story."

— ENDS —

For further information or media enquiries please contact:

Jenny Davey
James Murgatroyd
Rebecca Fitchett
Finsbury
+44 20 7251 3801
globalswitch@finsbury.com

Ali Ballantine
Group Director, Marketing & Communications
Global Switch
+44 20 7802 5154
aballantine@globalswitch.com

NOTES TO EDITORS:

About Global Switch

Global Switch is a leading owner, operator and developer of large-scale, carrier and cloud neutral, multi-tenanted data centres in Europe and Asia-Pacific. Founded in 1998, Global Switch has a proven business model, demonstrable track record and is the highest credit rated data centre company in the world with investment grade credit ratings from Fitch, Moody's and Standard & Poor's. Global Switch is a vital and strategic partner for customers that require secure and resilient data centre services with scalable capacity and a high level customer service. The Company's focus is on highly resilient, central, low latency, network dense locations in prime city centre locations and internet hubs close to its customers on the edge of financial and business districts.

Global Switch's data centres operate exclusively in the Tier I markets of Europe and Asia Pacific to Tier III or higher and currently total around 300,000 sq m (3,200,000 sq ft) of floor space and are occupied by a broad range of customers, global and national, large and small including government organisations, financial institutions, enterprises, global systems integrators, telecommunication carriers, cloud and managed service providers and other hosting businesses.

For more information visit: www.globalswitch.com

About Daily-Tech

Daily-Tech Beijing co., Ltd ("Daily-Tech") was founded in 2009 and has quickly grown into one of China's top three data centre providers, renowned for being an innovative high technology company supported by strong capital and business acumen. Daily-Tech's business partners include some of the world's most prestigious companies such as Schneider Electric; Johnson Controls; China Telecom; China Unicom and China Mobile. With over 300 employees, more than half of which are R&D professionals, Daily-Tech currently has a planned portfolio of ten high specification data centres in China. Through the five data centres that are already operational – one in Shenzhen, two in Beijing, one in Zhejiang Huzhou and one in Hong Kong Shatien – Daily-Tech provides tailor made solutions for clients including Alibaba, China's leading e-commerce company and the world's biggest retailer. Daily-Tech is actively expanding its business footprint internationally by establishing international cloud computing centres for large enterprises, and by providing global SMEs international cloud integration solutions overseas and within the Shanghai Free Trade Zone.

About China Telecom Global

China Telecom Global Limited (CTG) is a wholly owned subsidiary of China Telecom Corporation Limited (China Telecom) responsible for managing its international businesses. Established in 2012 and headquartered in Hong Kong, CTG leverages on its advantage of abundant resources in Mainland China, bridging the Asia Pacific and connecting the world. CTG has established subsidiaries in 31 countries and regions, as well as 63 overseas Points of Presence (POPs), and owns more than nine terabits of international connectivity bandwidth and intercontinental capacity. CTG also has resources on 33 submarine cables, while participating in the construction of more than 10. With the direct connection via terrestrial cables to more than 10 neighbouring countries and regions, CTG has formulated its global service network and network capacity. Targeting international carriers, MNC clients and overseas Chinese, CTG provides customised and economical integrated communication solutions and diversified telecom services to cater for their global business needs. CTG's services include direct and transit internet access, broadband, unified communications, cloud computing, ICT, fixed and mobile voice and value added services, professional services and industry solutions, operation consultancy and outsourcing.

For more information visit www.chinatelecomglobal.com.

About Li Qiang

Li Qiang, aged 48, obtained a Degree of Master of Business Administration from Nanyang Technological University (Republic of Singapore) in April 2006. Li Qiang has been President of Daily-Tech Beijing Co., Ltd. since 1st March 2011. He received his MBA from Hong Kong University of Science and Technology in 2014.

About Reuben Brothers

Reuben Brothers is an investment firm specialising in private equity, real estate investment and development, and venture capital. Its investments include data centres, racecourses, pub companies, aerodromes, technology and media, and it also holds a diverse resources portfolio across energy investments, shipping vessels, and an expanding mining portfolio. Its real estate holdings are significant in scale and broadly diversified, encompassing office, retail, hotel, residential and infrastructure properties across the world

Reuben Brothers' philanthropic arm, the Reuben Foundation, was formed in 2002 and makes essential contributions to the advancement of healthcare and education worldwide.

For more information visit www.reubenbrothers.com.