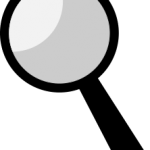 No, there are other web hosting control panels but Cpanel is the most popular one. There exists both paid and free open source web hosting panel alternatives. Cpanel is by far the most popular commercial web hosting control panel because of its simplicity and features.
Some free web hosting control panel alternatives to Cpanel include: ISPConfig, Webmin, Sentora, Kloxo, Froxlor, Vesta Control Panel. Each of the free web hosting control panels have their own pro's and con's when compared to Cpanel. Take for example with Kloxo, has no working demo for a few months now and some links on the Kloxo site do not work.
Commercial alternatives to Cpanel include: Plesk, DirectAdmin, and InterWorx. Pricing and features of these commercial alternatives to Cpanel will also vary. Support for operating systems will also vary.