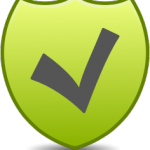 Yes, free web hosting does exist. There are some catches thou. Most free web hosts will have ads on your site. These ads you can't remove. Many free web hosts will also have some limitations on what you can do with your site.
Many free web hosts also offer an "upgrade" path to paid web hosting. The free web hosting plan may support a domain name. Some free web hosts will offer you a free subdomain (something.vnkb.com).
Another type of free web hosting are trials. Some web hosts will offer for a limited time or during a promotion free web hosting for a few months. Typically these web hosts sell paid web hosting and will offer these "trials" to new customers. These trials many last for 1 month to 12 months.
If you want to use a free web host then you need to stay away from scammers. If the free web host asks for your payment information then run away! Free web hosts will not require debt or credit card information.