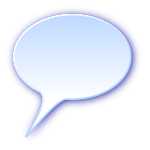 One of the most popular web hosting helpdesk software used by thousands of web hosts, Kayako has announced it will be now offering a new software as a service offering. Where 99% if not all end customer information is hosted with Kayako instead of with the web hosts that use their software. Kayako developers only made this announcement three days ago. With this new Kayako product all end customer information and interactions would be hosted with Kayako.
Kayako developers have added new features to this new product, that enables its operators to view all end customers interactions with the Kayako operator. Kayako operators will also be able to response to social media issues and more from within the new Kayako product. Kayako will now support providing end customer support via Twitter and Facebook that have been connected with Kayako.
Other new features include improvements to Kayako Messenger. If you are an end customer of a web host that uses Kayako. You may want to inquire the next time you use the helpdesk whether or not your information is now stored with a third party or remains with your web host.