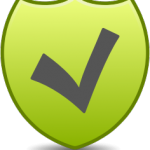 WoSign is a certificate authority that most people don't know about. While StartCom is famous for giving free SSL certificates via StartSSL.com. While ordinary SSL certificates cost anywhere from $20 dollars to a few hundred dollars.
SSL Certificates issued by WoSign and StartCom in the future may no longer be considered recognized by Mozilla. SSL Certificates issued already will probably be safe to use and still recognized. The dispute between Mozilla, the developer of the Firefox browser and WoSign is over WoSign issuing SSL certificates to entities that don't own the root domain.
Another issue is a number of SSL certificates were backdated to make sure they would be supported in the future because of SHA-1 support issues. A third issue was over the ownership of StartCom, WoSign states the company has a commercial relationship with StartCom. While Mozilla developers are saying that by their own rules that there was a change in ownership and they needed to know this. Basically, it is a mess of issues and a bunch of people want StartCom and WoSign SSL certificates to not be included as a root certificate authority in Mozilla's browser in the future.
WoSign is actively discussing and addressing the issues raised by the Firefox developers.