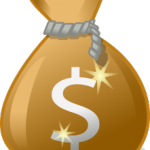 If you know you are paying a premium for the web hosting service that you are getting. This does not necessary mean that by paying a premium that you will be receiving premium service from your web host. Some web hosts will overcharge because they can. While other web hosts may be disconnected from reality and are continuing to provide a sub par product compared to the competition.
Overcharging because a web host can
Some web hosts will overcharge more than the competition because they can set the price at whatever they want. While some competitors maybe competitive in their offering and pricing. Some web hosts may overcharge from $5 to $20 for a similar plan that another web host offers. The web host may not be providing any extra value or services with this premium price tag.
Disconnected from reality web hosts
Another batch of web hosts will be disconnected from reality with their offering. These web hosts may be small to medium web hosts or a large corporation owned web host. The offering and the pricing will vary dramatically. These web hosts offer the usual technical specs but overcharge and will nickle and dime you whenever possible.
Last decade's technology at today's prices
While some web hosts will continue to offer last decade's technology and charge today's prices. These web hosts may be VPS to dedicated web hosting providers. The VPS plans and dedicated servers offered will typically feature a very small amount of RAM compared to the competition and feature CPU's from half a decade ago. The pricing will be very expensive when compared to competitive web hosts that feature today's prices with today's technology.
When you know you are paying a premium for web hosting service. You should not assume that you are receiving extra perks or anything of additional value from your web host. You should evaluate your web hosting requirements and what you are paying at least once a year. You should consider switching to another web host if it can save you a lot of money