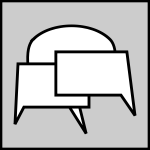 Trying to purchase web hosting and when you arrive at the checkout page it doesn't show: Payoneer, WebMoney, Money Orders, Checks, Western Union, MoneyGram, or PayPal as a payment option? Most if not the majority of web hosts that serve the North American market will accept either wire transfer, debit cards, or credit cards as the de facto form of payment method. When you are trying to pay with something else you will run into some acceptance issues.
Common payment methods
The most common payment method are credit cards with the Visa, MasterCard, Discover, or American Express logo. Other credit cards that are accepted include UnionPay and JCB. Web hosts that are based out of Asia will probably accept UnionPay or JCB as a form of payment.
If you don't use credit cards and have a bank card or debit card that has the Visa or MasterCard logo then there is a good chance your web host will accept the card.
Uncommon methods
Wire transfers – if you are attempting to order five figures or six figures worth of web hosting services and don't want to use a card to pay for it. An arrangement can be worked out with most if not all web hosts if the amount you are paying is large. Large = five figures to six figures!
If you paying a few thousand dollars per month in web hosting then there is a good chance if you inquire then your web host's billing department will work with you to accept wire transfers.
Money Orders and Checks
Money Orders are almost good as cash. Depending on whether not the money order was issued by a bank or a post office. Most web host's that are not too large will probably accept one or the other if you ask nicely.
Large web hosts have a lot more layers of management and unless you can reach someone with authority in the finance department then your chances of getting them to accept a money order or check isn't good.
Cashier's check would probably get accepted and credited to your account a lot faster compared to paying with a personal check. A personal check is drawn on your personal account which can go negative while a cashier's check has the money backed up by the bank.
PayPal
Many web hosts will accept PayPal. Some web hosts will offer PayPal and down the road depending on their experience with PayPal. The web host may decide to no longer accept PayPal. Other web hosts will require a specific method be used to fund your PayPal account before they will accept a PayPal order. Most web hosts will require a verified PayPal account.
Payoneer and WebMoney
A lot of web hosts will not venture out and setup an account on Payoneer or WebMoney so they can receive your funds. Unless the web host is really flexible or is a small to medium size web host that has an active owner involved in daily operations. The chances of a getting a web host that doesn't already accept Payoneer or WebMoney to accept one of these payment method isn't good.
Western Union and MoneyGram
Both Western Union and MoneyGram are like money orders and checks. If the web host is a small outfit then they can probably work with you to accept it. If the web host is a large corporation then the chances are really low that they will accept it. Both Western Union and MoneyGram requires more manual work and someone actually going to a Western Union or MoneyGram location to receive your money.
Bitcoin?
If your web host doesn't accept it already then they probably won't accept it. You can try asking your web host but if your web host is a large firm then they probably won't begin accepting it if they haven't already.
So why are credit cards the most commonly accepted payment method?
Convenience and integration with banks. Credit cards and debit cards can be approved quickly with built in fraud detection methods. While the other payment methods are not common and require extra manual work or is more risky for a web host to take on to accept your order.
If you are trying to purchase a web hosting plan and will not be paying with a debit or credit card. You should ask your web host if they can make an arrangement to accept whatever payment method you want to pay with.