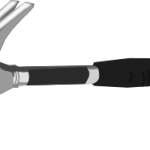 Three reasons why you should never host all your websites with one web host.
Any dispute with your web host = account gets suspended
If you have a billing, refund, credit, or any dispute with your web host. They may go nuts and nuke your account with no warning. If you have all your sites hosted with this one provider then you are out of luck. You would assume your web host is sane to not go crazy but this is a crazy world. Anything can happen and your web host deciding to "accidentally" delete all your files is a real possibility.
Tech support doing more than needed
Ever need tech support? What if the person that answers your support ticket is new or is receiving on the job training? What if they hit the wrong button or entered the wrong command? What if everything you had hosted with your web host were to suddenly get deleted? If you have been searching the web for web host reviews and read a few of these stories then you would know this has happened.
Complaints to your web host
If you had all your sites hosted with one provider and they receive a complaint of some sort and decide to suspend your account. What would you do? Don't assume your web host won't suspend your account on accident or for whatever reason they cite. Even if they suspend the wrong account or the complaint doesn't have any legs to stand on. You may still be in the dark and disconnected from the internet for days while they figure it out.