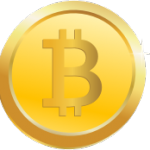 Question: Should I accept Bitcoin as a form of payment for my online store?
Answer: Accepting Bitcoin is like accepting another currency. The exchange rates will change on a daily basis. Where you plan on getting the Bitcoin exchanged to your default currency will also be an issue. If you are catering to a technical or international market for your products and are willing to take on some risk than it should be alright. If you are a small store selling widgets from a small town than no.
By accepting Bitcoin you have to worry about the exchange rates from Bitcoin to actual money. Plus you have to worry about converting the Bitcoin to actual currency. When was the last time you got your local bank to convert Bitcoin to money for you?
You will also have some issue with identifying who your buyers are. There is an increase risk if you accept Bitcoin and you will have to make sure your Bitcoins ain't stolen. If you are familiar with how to manage Bitcoins and the risks involved than it should be alright. You should inquire about your local laws to make sure there will be no issues.
If you are a small business owner that is just wondering about accepting it than no. You should stick to whatever your country's currency is. Unless your ideal customer is using Bitcoin than there is no reason for you to use Bitcoin. It increases exposure to currency exchange swings and depending on your local laws may not be a legal tender.