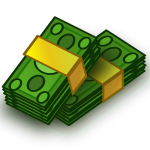 After weeks of rumors and speculation that Rackspace was talking to private equity firms about going private. The deal has been finally confirmed that entities controlled by Apollo Global Management will buy Rackspace for $4.3 billion dollars or $32 dollars per share. Apollo Global Management has at least $186 billion dollars in assets under management as of June of 2016. The transaction is subject to approval in the United States, Israel, and the European Union. The deal is expected to close in the fourth quarter of 2016.
Press release from Rackspace:
Rackspace Enters Into a $4.3 Billion Transaction to Become a Private Company Through an Acquisition Led by Certain Funds Managed by Affiliates of Apollo Global Management

SAN ANTONIO, TX — (Marketwired) — 08/26/16 —

Rackspace stockholders to receive $32.00 per share in cash

Transaction expected to provide Rackspace with additional flexibility to deliver the multi-cloud services that customers seek

Deal expected to close in Q4 2016

Rackspace (NYSE: RAX), the #1 managed cloud company, today announced that it has entered into a definitive agreement with affiliates of certain funds (the "Apollo Funds") managed by affiliates of Apollo Global Management, LLC (together with its consolidated subsidiaries, "Apollo") (NYSE: APO), a leading global alternative investment manager, to be acquired for $32.00 per share in cash. In connection with the transaction, funds managed by Searchlight Capital Partners, L.P. will make a strategic equity investment in the acquired company. The transaction has a total value of $4.3 billion, which includes the assumption of $43 million of net cash. Upon completion of the transaction, Rackspace will become a privately held company.

The $32.00 per share cash consideration represents a premium of 38% when compared to Rackspace's unaffected closing stock price on August 3, 2016, the last trading day prior to news reports speculating about a potential transaction. The Rackspace board of directors unanimously approved the agreement with the Apollo Funds and recommends that Rackspace stockholders vote in favor of the transaction.

Graham Weston, co-founder and chairman of the board of Rackspace, commented, "This transaction is the result of diligent analysis and thoughtful strategic deliberations by our board over many months. Our board, with the assistance of independent advisors, determined that this transaction, upon closing, will deliver immediate, significant and certain cash value to our stockholders. We are also excited that this transaction will provide Rackspace with more flexibility to manage the business for long-term growth and enhance our product offerings. We are confident that as a private company, Rackspace will be best positioned to capitalize on our early leadership of the fast-growing managed cloud services industry."

Taylor Rhodes, president and CEO of Rackspace, said, "We are presented with a significant opportunity today as mainstream companies move their computing out of corporate data centers and into multi-cloud models. Apollo and its partners take a patient, value-oriented approach to their funds' investments, and value Rackspace's strategy and unique culture. This is an exciting transaction for Rackspace and we look forward to working closely together."

"We are tremendously excited about the opportunity for our managed funds to acquire Rackspace," said David Sambur, Partner at Apollo. "We have great respect for the company's talented employees and their commitment to deliver expertise and exceptional service for the world's leading cloud platforms. We look forward to working with Taylor and the entire management team and Searchlight to help advance Rackspace's strategy and continue the company's strong heritage of innovation."

Transaction Details
The transaction is expected to close in the fourth quarter of this year. The transaction is subject to the conclusion of the applicable antitrust waiting periods in the United States, the European Union and Israel, stockholder approval and other customary closing conditions.

Advisors and Financing Providers
Financing is being provided by Citigroup, Deutsche Bank, Barclays and Royal Bank of Canada. PSP Investments Credit USA LLC has also committed to provide a portion of the financing. Citigroup, Deutsche Bank, Barclays and RBC Capital Markets, LLC are acting as financial advisors to Apollo and Paul, Weiss, Rifkind, Wharton & Garrison LLP is acting as legal advisor to Apollo.

Goldman, Sachs & Co. is acting as financial advisor to Rackspace and Wilson Sonsini Goodrich & Rosati, Professional Corporation is acting as its legal advisor. Morgan Stanley also provided services in connection with the transaction.

About Rackspace
Founded in 1998 in San Antonio, Rackspace is the only company that provides businesses with expertise and exceptional customer service for the world's leading cloud platforms, including AWS, Microsoft, and OpenStack (the open-source cloud platform that Rackspace co-founded in 2010, along with NASA). Rackspace has been publicly traded on the New York Stock Exchange since 2008. It serves business customers in more than 120 countries, from offices and data centers on four continents. Its customers include a majority of the enterprises on the Fortune 100 list. Rackspace has been recognized as one of the best places to work by Fortune magazine, Glassdoor, and other organizations in Europe and Australia. Rackspace has posted consistent growth in revenue and profit through its history. It reported 2015 revenue of $2.0 billion.

About Apollo
Apollo is a leading global alternative investment manager with offices in New York, Los Angeles, Houston, Chicago, Bethesda, Toronto, London, Frankfurt, Madrid, Luxembourg, Mumbai, Delhi, Singapore, Hong Kong and Shanghai. Apollo had assets under management of approximately $186 billion as of June 30, 2016 in private equity, credit and real estate funds invested across a core group of nine industries where Apollo has considerable knowledge and resources. For more information about Apollo, visit www.agm.com.

About Searchlight Capital Partners, L.P.
Searchlight is a global private investment firm with offices in New York, London and Toronto. Searchlight seeks to invest in businesses where its long term capital and strategic support accelerate value creation for all stakeholders. For more information, please visit www.searchlightcap.com.

FORWARD-LOOKING STATEMENTS

This communication contains certain forward-looking statements within the meaning of the Private Securities Litigation Reform Act of 1995 with respect to the proposed transaction and business combination between Apollo Global Management, LLC (together with its consolidated subsidiaries, "Apollo") and Rackspace Hosting, Inc. (the "Company"), including statements regarding the benefits of the transaction and the anticipated timing of the transaction. These forward-looking statements generally are identified by the words "believe," "project," "expect," "anticipate," "estimate," "intend," "strategy," "future," "opportunity," "plan," "may," "should," "will," "would," "will be," "will continue," "will likely result," and similar expressions. Forward-looking statements are predictions, projections and other statements about future events that are based on current expectations and assumptions and, as a result, are subject to risks and uncertainties. Many factors could cause actual future events to differ materially from the forward-looking statements in this communication, including but not limited to: (i) the risk that the transaction may not be completed in a timely manner or at all, which may adversely affect the Company's business and the price of the common stock of the Company, (ii) the failure to satisfy the conditions to the consummation of the transaction, including the adoption of the merger agreement by the stockholders of the Company and the receipt of certain governmental and regulatory approvals, (iii) the occurrence of any event, change or other circumstance that could give rise to the termination of the merger agreement, (iv) the effect of the announcement or pendency of the transaction on the Company's business relationships, operating results, and business generally, (v) risks that the proposed transaction disrupts current plans and operations of the Company and potential difficulties in the Company's employee retention as a result of the transaction, (vi) risks related to diverting management's attention from the Company's ongoing business operations, (vii) the outcome of any legal proceedings that may be instituted against the Company, its officers or directors related to the merger agreement or the transaction, (viii) the possibility that competing offers or acquisition proposals for the Company will be made; (ix) risks regarding the failure to obtain the necessary financing to complete the proposed transaction; (x) risks related to the equity and debt financing and related guarantee arrangements entered into in connection with the proposed transaction; and (xi) the ability of Apollo to implement its plans, forecasts, and other expectations with respect to the Company's business after the completion of the proposed merger and realize additional opportunities for growth and innovation. In addition, please refer to the documents that the Company files with the SEC on Forms 10-K, 10-Q and 8-K. These filings identify and address other important risks and uncertainties that could cause events and results to differ materially from those contained in the forward-looking statements set forth in this communication. Forward-looking statements speak only as of the date they are made. Readers are cautioned not to put undue reliance on forward-looking statements, and the Company assumes no obligation and do not intend to update or revise these forward-looking statements, whether as a result of new information, future events, or otherwise.

ADDITIONAL INFORMATION AND WHERE TO FIND IT

Rackspace Hosting, Inc. (the "Company"), its directors and certain executive officers are participants in the solicitation of proxies from stockholders in connection with the acquisition of the Company (the "Transaction"). The Company plans to file a proxy statement (the "Transaction Proxy Statement") with the Securities and Exchange Commission (the "SEC") in connection with the solicitation of proxies in connection with the Transaction.

Kevin Costello, Ossa Fisher, John Harper, Lewis J. Moorman, Fred Reichheld, William Taylor Rhodes, Lila Tretikov and Graham Weston, all of whom are members of Company's Board of Directors, and Karl Pichler, Senior Vice President, Chief Financial Officer, are participants in the Company's solicitation. Other than Mr. Weston, none of such participants owns in excess of 1% of Company's common stock. Mr. Weston may be deemed to own approximately 15% of the Company's common stock. Additional information regarding such participants, including their direct or indirect interests, by security holdings or otherwise, will be included in the Transaction Proxy Statement and other relevant documents to be filed with the SEC in connection with the Transaction. Information relating to the foregoing can also be found in Company's definitive proxy statement for its 2016 Annual Meeting of Stockholders (the "2016 Proxy Statement"), which was filed with the SEC on March 18, 2016. To the extent that holdings of Company's securities have changed since the amounts printed in the 2016 Proxy Statement, such changes have been or will be reflected on Statements of Change in Ownership on Form 4 filed with the SEC.

Promptly after filing its definitive Transaction Proxy Statement with the SEC, the Company will mail the definitive Transaction Proxy Statement and a proxy card to each stockholder entitled to vote at the special meeting to consider the Transaction. STOCKHOLDERS ARE URGED TO READ THE TRANSACTION PROXY STATEMENT (INCLUDING ANY AMENDMENTS OR SUPPLEMENTS THERETO) AND ANY OTHER RELEVANT DOCUMENTS THAT RACKSPACE WILL FILE WITH THE SEC WHEN THEY BECOME AVAILABLE BECAUSE THEY WILL CONTAIN IMPORTANT INFORMATION. Stockholders may obtain, free of charge, the preliminary and definitive versions of the Transaction Proxy Statement, any amendments or supplements thereto and any other relevant documents filed by the Company with the SEC in connection with the Transaction at the SEC's website (http://www.sec.gov). Copies of the Company's definitive Transaction Proxy Statement, any amendments or supplements thereto and any other relevant documents filed by the Company with the SEC in connection with the Transaction will also be available, free of charge, at the Company's website (http://www.rackspace.com) or by writing to Investor Relations, Rackspace Hosting, Inc., 1 Fanatical Place, San Antonio, Texas 78218.