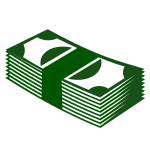 Carter Validus Mission Critial REIT II, Inc., has announced that the company has acquired the Andover Datacenter II that houses Navisite's datacenter. The acquired datacenter has 153,000 square foot of space. Carter Validus Mission critical REIT II paid $37 million dollars for the facility.
An unnamed weather and forecasting organization is also a tenant of the facility.
Carter Validus Mission Critical REIT II, Inc. Acquires 153,000-Square-Foot Data Center

TAMPA, Fla.–(BUSINESS WIRE)–Carter Validus Mission Critical REIT II, Inc. ("CVMC REIT II") acquired the Andover Data Center II on November 8, 2016, for $37 million.

The two-story, 153,000-square-foot facility is located on 22.77 acres in Andover, Massachusetts and is 100% leased to two international enterprise tenants.

One of the tenants, Navisite, LLC ("Navisite"), which is a part of Spectrum Enterprise and a subsidiary of Charter Communications, Inc., is a leading international provider of enterprise-class, cloud-enabled hosting, managed applications and services. The other tenant is a weather forecasting and information technology company that provides weather and data-driven business solutions to global clients.

Constructed in 2000, the Andover Data Center II facility has poured-in place reinforced concrete footings and foundation walls with a façade of insulated metal panels and concrete slab. Security features include dual authentication access requirements, on-site 24x7x365 security staff, video surveillance, and bio-scan palm readers. Diverse fiber-entry points with multiple carriers are available on-site providing comprehensive network redundancy and power is provided by 2,500 kVA pad-mounted transformers with backup available through four Caterpillar generators, five 750 kVA Enersys batteries and four 275 kVA Powerware UPS.

"We believe Andover is a favorable location for this property due to its close proximity to Boston's large concentration of businesses with demand for data center services, and its cooler temperatures are ideal for data center environments. We are pleased with the quality of the facility as well as the tenants that fully occupy it," said Michael A. Seton, President of CVMC REIT II.

"This acquisition is a representation of our commitment to acquire mission critical buildings with long-term, creditworthy tenants. We believe our investment in this facility will add value to our growing portfolio of data center and healthcare assets," said John E. Carter, Chief Executive Officer of CVMC REIT II.

About Carter Validus Mission Critical REIT II, Inc.:

Carter Validus Mission Critical REIT II, Inc. is a public, non-traded company headquartered in Tampa, Florida that has elected to be taxed, and believes it qualifies, as a real estate investment trust. Carter Validus Mission Critical REIT II, Inc. intends to acquire mission critical real estate assets located throughout the United States and abroad. Mission critical real estate assets are purpose-built facilities designed to support the most essential operations of tenants. Carter Validus Mission Critical REIT II, Inc. intends to focus its acquisitions on mission critical assets in the data center and healthcare sectors. See www.cvmissioncriticalreitii.com for more information.

Forward-Looking Statements

This press release contains forward-looking statements within the meaning of federal securities laws and regulations. These forward-looking statements are identified by their use of terms and phrases such as "anticipate," "believe," "continue," "could," "estimate," "expect," "intend," "may," "plan," "predict," "project," "should," "will" and other similar terms and phrases, including references to assumptions and forecasts of future results. Forward-looking statements are not guarantees of future performance and involve known and unknown risks, uncertainties and other factors that may cause the actual results to differ materially from those anticipated at the time the forward-looking statements are made. Although CVMC REIT II believes the expectations reflected in such forward-looking statements are based upon reasonable assumptions, it can give no assurance that the expectations will be attained or that any deviation will not be material. CVMC REIT II undertakes no obligation to update any forward-looking statement contained herein to conform the statement to actual results or changes in CVMC REIT II's expectations.