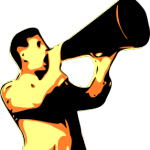 Liquid Web has sold the company's shared web hosting business segment to Deluxe Hosting. Deluxe Hosting is owned by Deluxe Corporation, a business known for its check printing business. Other web hosting brands owned by Deluxe Corporation includes Aplus.net and Hostopia. Deluxe Corporation is a publicly trade company on the NYSE under the symbol DLX. Deluxe Corporation has a market capitalization of $3.37 billion dollars. No known transaction figure is available at this time concerning this transaction.
Liquid Web states the company decided to transition out of shared web hosting to focus its resources on its other product offerings. Liquid Web has been working with Deluxe Hosting to ensure customers experience a smooth transition.
Effective on August 24, 2016 all Liquid Web shared web hosting customers will have to direct any sales, billing, or technical support inquires to Deluxe Hosting.  If any Liquid Web shared web hosting customers need to contact Deluxe Hosting about sales, billing, or support issues. They will have to send the email messages to the new support email address, call the new telephone number, or open a ticket from within the new client area.
Liquid Web shared web hosting customers will soon be able to manage their shared web hosting accounts from a new client portal. Access to the old Liquid Web client area will cease to function at the end of the month. Any clients that want to print out any previous tickets from the Liquid Web client area will have until the end of the month to do so.
Customers will soon be receiving emails that will provide more specific information about any possible changes to their web hosting accounts. Deluxe Hosting has provided a FAQ page for any customers that may have any concerns or questions.