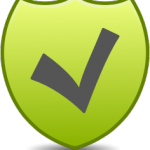 FreeBSD 11 was released on October 10, 2016. This is the actual and official 11.0 release. You can go over to FreeBSD.org to grab a ISO or install image of your choice. You should also read the release announcement here.
Some tidbits from the release errata:
The release announcement stated "Wireless support for 802.11n has been added." This was intended to state "Wireless support for 802.11n has been added for additional wireless network drivers."
FreeBSD/i386 installed on ZFS may crash during boot when the ZFS pool mount is attempted while booting an unmodified GENERIC kernel.

A system tunable has been added as of revision r286584 to make the kern.kstack_pages tunable configurable without recompiling the kernel.

To mitigate system crashes with such configurations, chose Escape to loader prompt in the boot menu and enter the following lines from loader(8) prompt, after an OK:

set kern.kstack_pages=4
boot

Add this line to /boot/loader.conf for the change to persist across reboots:

kern.kstack_pages=4
An issue was discovered with Amazon® EC2™ images which would cause the virtual machine to hang during boot when upgrading from previous FreeBSD versions. New EC2™ installations are not affected, but exisiting installations running earlier releases are advised to wait until the issue is resolved in an Errata Notice before upgrading. An Errata Notice to address this is planned following the release.
These are some of the known issues at the moment.