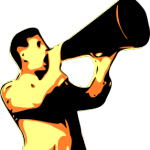 The number #1 way to tell whether or not a web host is the right fit for you is to communicate with them! If you are on the fence and can not decide between a few web hosts. You should email each one with your questions and follow up with them again until you feel comfortable with whatever web host.
Communicate with your prospective web host
Start with questions about plans to technical questions. After communicating a few times you should get an understanding how fast they reply to your questions. If the web host has made available different email addresses for their sales, billing, and technical support departments. You should take the opportunity and email each one.
Talk to sales
You should start with the sales department to have them answer questions about the different plans and what features are included. Any questions you have should be asked. They are not charging you to answer your question and they want your business. You should ask all the questions you have so you ain't hit with any surprises later.
Understand the billing policies
With the billing department you should inquire about their billing policies. From payment methods to late charges and if they have any grace periods. Most if not all web hosts have their polices somewhere on their site. You should either look for the answers to your billing questions before emailing or if you don't have time to read 3-4 different web hosts sites. You can just email them your questions.
Buzz tech support
Some web hosts will not make the technical support email address public or will require costumers to login to their portal. While some web hosts will display their technical support email address on their site. If the email address is available then you should sent a few questions to tech support at some odd hours to see how fast they reply and with what kind of a reply.
Narrow your list down
After a few times communicating with your prospective web host. You should get a good feeling of how prompt the web host are to your questions. If a web host takes more then a day to reply to your email. You should factor that into your decision on choosing which web host for your site. Depending on how a web host answers your question, the time it takes to address your concerns, and your gut feeling of a web host can help you narrow your choice of web hosts to use.
Look at other users opinion of the web host
You should also look for other users review of whatever web host you are interested in also. After having communicated with your list of web hosts. You should also look at what other people have to say about the web host you are interested in using.