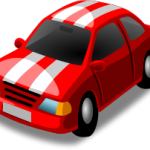 GoDaddy has announced the company has acquired ManageWP. ManageWP provides a dashboard service to let administrators of WordPress sites, manage all their different WordPress sites from one common dashboard.
This acquisition by GoDaddy will help and provide GoDaddy customers with a new tool to manage their WordPress sites hosted at GoDaddy. The ManageWP service enables site administrators to deploy, migrate, backup, publish, monitor, has client reporting features, and security features. The terms of the deal was not disclosed.
Full press release:
GoDaddy Acquires ManageWP To Offer A Single Destination For Best-In-Class WordPress Management And Hosting
09/06/2016
Leading WordPress Management Tool Strengthens GoDaddy WordPress Offering

SCOTTSDALE, Ariz., Sept. 6, 2016 /PRNewswire/ — GoDaddy Inc. (NYSE: GDDY), the world's largest cloud platform dedicated to small, independent ventures, today announced it has entered into an agreement to acquire ManageWP, the leading WordPress site management tool. ManageWP enables web designers and developers to manage multiple WordPress sites from a single dashboard, no matter where they are hosted.

WordPress is by far the most popular content management system for building websites globally, and over the past four years has doubled its market share to more than 50% according to W3Techs.com, August 2016. GoDaddy is the largest Managed WordPress provider and the acquisition of ManageWP demonstrates the company's continued investment in WordPress, and expanded support for the web designers and professionals who use it.

Managing multiple WordPress sites is a hassle for web developers and designers that service multiple client sites. Developers must log in to each site's dashboard to handle everything from regular maintenance tasks, such as updates, backups, and security, to publishing content and moderating comments.

With the acquisition of ManageWP, GoDaddy is the only provider of both best-in-class WordPress management and WordPress hosting solutions. GoDaddy now provides one place for web developers and designers to manage and maintain all their WordPress sites easily and efficiently, and to generate new recurring revenue streams to grow their businesses.

"GoDaddy is serious about investing in WordPress and ManageWP is by far the leading tool for managing WordPress sites," said Jeff King, SVP of Hosting at GoDaddy. "Together, we'll bring ManageWP to the scale of GoDaddy, helping web designers and developers save thousands of work hours and touch millions of websites globally, no matter where they are hosted."

"GoDaddy and ManageWP have a shared vision to empower the WordPress community and build great technology," said Vladimir Prelovac, Founder at ManageWP. "We're both powered by the cloud, which will simplify product integration and accelerate next-generation product development. Combining both companies is a great win for web developers and designers around the world."

ManageWP' s offering also includes site monitoring, backups, automated migration, deployment, publishing, client reporting and security features.

Terms of the agreement were not disclosed.

About GoDaddy
GoDaddy powers the world's largest cloud platform dedicated to small, independent ventures. With more than 14 million customers worldwide and more than 63 million domain names under management, GoDaddy is the place people come to name their idea, build a professional website, attract customers and manage their work. Our mission is to give our customers the tools, insights and the people to transform their ideas and personal initiative into success. To learn more about the company, visit www.GoDaddy.com.