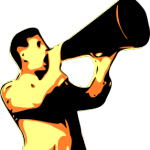 GoDaddy has announced that the domain registration giant will pay $1.79 billion dollars for Host Europe Group (HEG). The transaction is expected to close by the second quarter of next year. With the acquisition of HEG, GoDaddy will gain a major web hosting presence in Europe.
GoDaddy will acquire over 1.7 million additional customers from HEG. Some of these customers may already be GoDaddy domain registration customers because GoDaddy is the dominant domain registrar. GoDaddy will also be acquiring two industry trade shows: Namescon (HEG acquired earlier this year) and Web Hosting Days.
GoDaddy Acquires Host Europe Group, Becomes Market Leader In Europe For Small Business Cloud Services
12/06/2016

SCOTTSDALE, Ariz., Dec. 6, 2016 /PRNewswire/ — GoDaddy Inc. (NYSE: GDDY), the world's largest cloud platform dedicated to small, independent ventures, today announced it has entered into a definitive agreement to acquire Host Europe Group (HEG) for €1.69 billion (US$1.79 billion), including €605 million paid to the selling shareholders and €1.08 billion in assumed net debt. The transaction has been approved by the GoDaddy board of directors and HEG's shareholders and is expected to close in the second quarter of 2017, subject to customary regulatory and other closing requirements.

HEG is currently owned by international private equity firm Cinven, which acquired the business in August 2013. GoDaddy intends to integrate the majority of HEG's business while exploring strategic alternatives for HEG's PlusServer managed hosting business, including a possible sale.

As the largest privately-owned web services provider in Europe, HEG serves small businesses and web experts, and has built a thriving business with more than 1.7 million customers. With strong positions in the UK and Germany, including brands such as 123Reg, Domain Factory, Heart Internet and Host Europe, HEG complements GoDaddy's leading position in the US and fast-growing international footprint.

Combining GoDaddy's global technology platform with HEG's footprint in Europe will enable the rapid deployment of a broader range of products to customers and allow for better scale of product development and go-to-market investments across both companies. GoDaddy and HEG share a strong cultural focus on the needs of small business customers, supporting their product offerings with consultative customer care that drives high customer retention.

"GoDaddy has successfully expanded its international business to 56 global markets over the past four years," said GoDaddy CEO Blake Irving. "HEG has built an impressive business that generates strong top-line growth, high margins, and industry-leading customer satisfaction. By joining forces with HEG, we accelerate our expansion into Europe with the delivery of a broader range of cloud-based products, built on a single global technology platform, and supported by unparalleled customer care to help small businesses and web designers succeed online."

"In combining with GoDaddy, we see a remarkable opportunity for our customers, partners and the small business ecosystem in Europe," said Patrick Pulvermüller, Group CEO of HEG. "What stands out is the strategic alignment of the companies – we're both driven to empower people to transform their ideas and bring them to life online. Together GoDaddy and HEG will provide even more value for our customers and introduce new solutions to help their ventures succeed."

Patrick Pulvermüller will lead the combined company's European operations. He will report to Andrew Low Ah Kee, GoDaddy's Executive Vice President of International. GoDaddy's European team will report into Pulvermüller.

HEG serves similar customers to GoDaddy's core customer base – namely, small ventures and the web professionals who support them. HEG has reported consistently strong top line and cash flow growth and is on track to generate approximately US$328 million in bookings and approximately US$139 million in adjusted EBITDA in 2016. The purchase price of €1.69 billion (US$1.79 billion), represents approximately 11x HEG's 2016 estimated adjusted EBITDA including anticipated annual synergies. Financing for the transaction has been committed by existing lenders at interest rates similar to GoDaddy's existing term loan.

HEG today includes the PlusServer brand which serves larger, more mature companies that require a dedicated field sales force and account management. PlusServer is a high-quality business with a strong financial profile and world class management team. Because its business model differs from GoDaddy, GoDaddy intends to explore strategic alternatives for the PlusServer business, which is expected to generate approximately US$92 million in bookings and US$41 million in adjusted EBITDA in 2016.

HEG also owns the World Hosting Day and NamesCon brands and conferences, mainstays in the global website hosting and domain communities. GoDaddy will continue to operate these brands independently and invest in their continued growth.

HEG has offices in Germany, the U.K., France, Spain, Romania, and Bulgaria.

GoDaddy does not provide reconciliations from non-GAAP projections to GAAP, because these reconciliations are not possible without unreasonable effort, and presentation of such reconciliations would imply an inappropriate degree of precision.

Conference Call and Webcast

GoDaddy will host a conference call and webcast to discuss the acquisition at 8:00 am Eastern Time on December 6, 2016. To hear the call, dial (877) 201-0168 in the United States or (647) 788-4901 from international locations, with passcode 32516013. A live webcast of the call, together with a slide presentation, will be available through GoDaddy's Investor Relations website at https://investors.godaddy.net. Following the call, a recorded replay of the webcast will be available on the website.

GoDaddy Inc. uses its Investor Relations website at https://investors.godaddy.net as a means of disclosing material non-public information and for complying with its disclosure obligations under Regulation FD. Accordingly, investors should monitor GoDaddy's Investor Relations website, in addition to following press releases, Securities and Exchange Commission (SEC) filings, public conference calls and webcasts.

Forward-Looking Statements:

This press release contains forward-looking statements which are subject to the safe harbor provisions of the Private Securities Litigation Reform Act of 1995. These statements are based on information and estimates available to us at the time of this press release and are not guarantees of future performance. Statements which may be considered forward-looking within the meaning of the U.S. federal securities laws include statements regarding the acquisition of Host Europe Group, the time frame in which this will occur, the expected benefits to GoDaddy from completing the acquisition, including benefits to customers, introduction of new solutions and acceleration of expansion into Europe; statements regarding the expected future financial performance of Host Europe Group and the PlusServer business. These statements are subject to known and unknown risks, uncertainties and other factors that may cause our actual results, performance or achievements to differ materially from results expressed or implied in this press release. Such risk factors include those related to: required regulatory approvals and the satisfaction of other closing conditions, closing of committed financing necessary to complete the acquisition; the potential impact on the businesses of GoDaddy and Host Europe Group due to uncertainties regarding the acquisition; the retention of customers and employees of Host Europe Group and the ability of GoDaddy to successfully integrate Host Europe Group and to achieve expected benefits; general economic conditions; the timing and market acceptance of new solutions and the degree to which these solutions gain market acceptance. Actual results may differ materially from those contained in the forward-looking statements in this press release.

Additional risks and uncertainties that could affect GoDaddy's financial results are included under the captions "Risk Factors" and "Management's Discussion and Analysis of Financial Condition and Results of Operations," in the Company's Annual Report on Form 10-K for the year ended December 31, 2015, as amended, which is available on the Company's website at https://investors.godaddy.net and on the SEC's website at www.sec.gov. Additional information will also be set forth in other filings that the Company makes with the SEC from time to time. All forward-looking statements in this press release are based on information available to the Company as of the date hereof. GoDaddy does not assume any obligation to update the forward-looking statements provided to reflect events that occur or circumstances that exist after the date on which they were made.

About GoDaddy

GoDaddy powers the world's largest cloud platform dedicated to small, independent ventures. With more than 14 million customers worldwide and more than 63 million domain names under management, GoDaddy is the place people come to name their idea, build a professional website, attract customers and manage their work. Our mission is to give our customers the tools, insights and the people to transform their ideas and personal initiative into success. To learn more about the company, visit www.GoDaddy.com.

About HEG

HEG is one of Europe's leading web services providers, one of the largest domain registrars in the UK and a leading provider of Managed Hosting in Germany. HEG has more than 1.7 million customers with over 7 million domain names under management. HEG's mission is to web enable business like no other. HEG knows that that the companies that put the web at their heart are redefining commercial success. HEG believes that every company can benefit from harnessing the power of the internet, whoever they are and whatever their needs. HEG's role in this transformation is to enable all businesses to succeed online and focuses to empower its customers to get the most out of the web; be that through its products, its customer support or its 'how to guides'. To learn more about the company, visit www.heg.com.