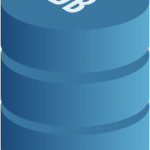 Question: Is it alright to host a lot of videos with GoDaddy web hosting?
Answer: If you have permission from the copyright owner or are the copyright owner than there shouldn't be an issue with copyright. What could be an issue is performance of your web hosting account. The shared web hosting accounts with many web hosts are not intended for resource intensive activity. A VPS or dedicated server can handle more resource intensive activity.
GoDaddy shared web hosting: if you are hosting a couple or a few home videos than there shouldn't be any issues. If the video file sizes are more than a few hundred MBs then you may run into some performance issues. If the video file size are in the GBs then your account may get suspended after a few video views. The regular shared GoDaddy account is not intended to be used to serve up a lot of videos but GoDaddy would be the expect on their policies. From a web hosting industry stand point, the use of a shared web hosting account to serve up a lot of videos will result in a lot of bandwidth usage. This will result in your account getting suspended very quickly.
GoDaddy VPS or dedicated servers: If you are using a GoDaddy virtual private server or dedicated server than you should have no issues serving up a lot of videos. The only thing of concern is amount of bandwidth you have. A few visitors watching a high definition video can quickly use up all your bandwidth for a month.