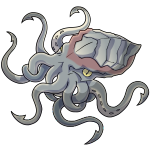 Question: CloudFlare offers a free basic DDoS protection service but is it good?
Answer: The free CloudFlare DDoS protection service will help to migrate against small DDoS attacks. Advance or sophisticated DDoS attacks will not be stopped by CloudFlare and they will require you to upgrade to a paid plan if you need such protection.
If you know that you will be attacked in the future or have any reason to think you maybe a victim of a DDoS attack. The free basic DDoS protection from CloudFlare can help but won't protect you if the attack includes Layer 7 or is a large volume attack.