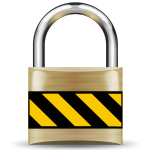 Question: Is Cpanel/WHM secure?
Answer: Yes, Cpanel/WHM is secure to use as long as you are keeping the software on your server up to date. This means you must be updating Cpanel/WHM when new releases are made available. The software installed with your server must also be kept up to date as patches and security fixes are released.
If you do not update Cpanel/WHM (running insecure version) or are not updating the software you install on your server than your server may not be secure.