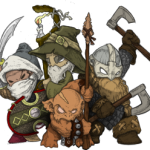 HostGator is one of the largest and most popular shared web host over the last 5 years. The question of whether or not HostGator is a bad host will have varying answers. Some customers will say HostGator is the best while others may disagree and say HostGator is the worst.
A lot of options
There are a lot of choices for shared web hosting in the world and HostGator is not the only option. There are valid criticism and complaints about HostGator and there will be some that may not be factual.
Large host = a lot of positive and negative reviews
Due to the sheer size of HostGator and the number of customers that the company has or has had. The number of negative reviews will exist and be a lot. The number of positive reviews will also exist.
Read the terms
If you are not sure of whether or not to sign up with HostGator. You should investigate the negative reviews about HostGator. There will be both positive and negatives of popular web hosts. Besides factoring in the reviews you should also look the plans offered and read the terms of use.
Unlimited doesn't exist
Many web hosts use the term "unlimited" but there is no such thing and there are limits in place. If unlimited actually existed why would a web host have different plans and packages then?