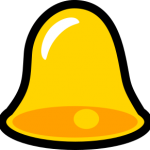 Rackspace has announced financial results for the 2nd quarter of 2016. This quarter for Rackspace ended on June 30, 2016. Rackspace is reporting net revenue of $524 million dollars for the 2nd quarter. Net income for the 2nd quarter was $36 million dollars. Free cash flow was $98 million dollars. For the third quarter of 2016 Rackspace expects revenue to be in the ball park of $510 to $515 million dollars.
Rackspace also revealed for the first time that the company was selling its Cloud Sites business to Liquid Web. This transaction is expected to close in the 3rd quarter of 2016. Cloud Sites is a managed web hosting solution for web developers from Rackspace. The starting price for one month of service is $150 (as of August of 2016).
The number of Rackspace employee at the end of the quarter was 6,199. There were 114,231 servers deployed by Rackspace at the end of the quarter. Average monthly revenue per server was $1,513.
There are reports and rumors the company is trying to find a buyer. There are rumors that multiple private equity firms are taking a look at Rackspace.