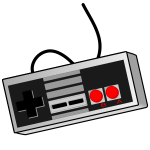 If you are planning to find a web host for games. You should look for a very good network. Latency can have a major impact on your gaming experience. The diverse number of Internet carriers that are used to provide connectivity should also be looked at.
Latency
When it comes to hosting games (no matter which one) you should look for latency issues. When different players access the server the latency will be a major issue if the numbers are really high. Having a latency of 300+ versus 50 is a big difference. The more "jumps" your players have to take to connect to your server will make the playing experience not as enjoyable.
Network
You will also have to make sure the web host for your game server has a diverse number of IP transit carriers or bandwidth carriers. These are the different Internet service providers (ISPs) that connect your web host to the Internet. If the game web host is only using one bandwidth carrier then there will be some risk. The risks include: losing Internet connectivity, high latency, or routing issues because the game web host is dependent on one company to keep them connected to the Internet.
Security
If your game server gets attacked you web host better be there to protect you. DDoS attacks to spamming can occur. If the game web host doesn't keep their eye on their server and networks then you may not have a pleasant gaming experience.