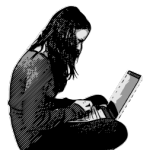 So what are some alternatives to WordPress? If you want to launch a new blog and don't want to use WordPress then the following are some options to look at.
b2evolution
Homepage: http://www.b2evolution.net/
b2evolution is a popular alternative to WordPress. b2evolution began its roots as a fork of another content management system (same one WordPress also forked from) and has gone its own path. While WordPress has gone on to be very popular. b2evolution is the lesser known blogging platform.
Drupal
Homepage: https://www.drupal.org/
Drupal is considered by many to be more powerful than WordPress. While WordPress has proven to be more popular and easy to use than Drupal. Drupal has a mix record of success and failures over the year. A few years ago Drupal had to release a critical security update. Users that didn't update promptly (same day) were considered to be compromised already. Drupal is the choice for many that do not like WordPress and prefer a more robust CMS that can do a lot more things. Users that prefer the integrated features and easy to use WordPress interface may not like Drupal.
Geeklog
Homepage: http://www.geeklog.net/
Geeklog is another PHP content management system that has been around a while. You can launch a blog with Geeklog and add a forum or images via different plugins. Geeklog supports MySQL, PostgreSQL, and Microsoft SQL Server.
Joomla
Homepage: http://www.joomla.org/
You can launch a blog or a really feature rich site with Joomla. Joomla is considered to be more than just a blogging platform and it considered as a rival to Drupal. Joomla is considered by some users to be more integrated and user friendly than Drupal.
Nucleus CMS
Homepage: http://nucleuscms.org/
The project was closed but is now active again. Nucleus CMS is geared towards running a blogging site. The future of Nucleus CMS is not clear but the project is active as of January 27, 2016.
TYPO3
Homepage: http://typo3.org/
If you want to launch a blog as a part of a site then TYPO3 may be the content management system to consider using. TYPO3 has been around for a long time and is geared towards big business and enterprises. Using TYPO3 just for a blog may be overkill.
Textpattern
Homepage: http://textpattern.com/
Textpattern is a blogging system that many users prefer as an easy to use alternative to WordPress. You can launch a new blog with Textpattern in a few minutes. Textpattern isn't like Drupal, Joomla, Geeklog, or TYPO3 (all more general purpose CMS).
Serendipity
Homepage: https://www.s9y.org/
Another alternative to WordPress and a simple alternative too. Serendipity and Textpattern are more blogging content management systems and not for those who want to add a lot of plugins and features to their site.
All of the above options were free and open source at the time this article was published.