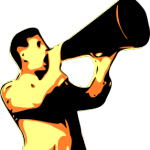 If you want to try out Amazon Web Services (AWS) or just want to host a hobby site for free for 12 months then check out the Amazon Web Services Free Tier. The AWS Free Tier gives you 12 months of web hosting services from AWS. Amazon imposes free tier limits and if you exceed them then you will be billed.
12 months of free AWS web hosting limits
For example with the Amazon EC2 service you can host a website for free for 12 months. The Amazon EC2 service should not exceed 750 hours per month for you to not get charged. A month has up to 31 days so you should not reach that the limit. After 12 months you will get charged because the trial period is only 12 months.
You could try Amazon CloudFront instead of hosting your site with Amazon Web Services. CloudFront is the content delivery network service provided by AWS. The limit is 50 GB of data transfer out and 2 million HTTP/S requests per month for Amazon CloudFront.
The trial period is available for different AWS services. Each AWS service has their own limits.
When the AWS Free Tier starts
The AWS Free Tier starts the day you sign up for AWS. This free tier is available to only new AWS customers. After the 12 month trial period is over you will get charged the standard pricing for whatever service you use. If you exceed any of the set limits during the 12 month trial period, you will get charged.